Frequently Asked Questions
Find out everything you need to know about joining one of our expeditions in 2020.
FAQs
Why sail with us?

Our expeditions are a chance to gain a unique insight in the world of ocean conservation. On-board we discuss and uncover global marine issues, such as plastic pollution and its causes. In one week, you will be part of an adventure that combines science, sailing, nature and culture.
What is included in my contribution?
Your contribution covers the cost of your food and accommodation for a week. It also includes all activities on-board, as well as covering fuel and port fees for the boat.
What is a typical day like on-board?
Every day is different on-board the Toftevaag. Some days will be dedicated to ship maintenance, others to learning about conservation. On calm, flat days, we will set sail into deep waters, where our laboratory is the open sea. Our ship is a working ship. We have rotas for everyone on-board, and together with your team members you will help both with data collection and ship duties, such as cleaning the decks and making lunch for a hungry crew!
Will I be expected to participate in the science?
All of our crew is expected to help out during survey time. This can include duties like spotting sea life, writing in the logbook, taking photos and helping with the sailing. No one will be asked to do anything they don't want to do, but we encourage everyone to get stuck in and help out where they can. If you are more of a talker than a sailor, you can help us spread our conservation message! Public outreach is a very important part of our work. At the end of the week the ship will turn into an open-air museum to engage visiting families and kids about marine science and plastic pollution.
What wildlife will we discover? 
The Balearic Basin is home to a rich variety of underwater and avian species. During your time on board, you will learn all about these animals. Some examples of the species we might encounter are bottlenose dolphins, sperm whales and sea turtles. While snorkelling, you might come across stingrays, eels, octopus and a variety of Mediterranean fish. Our nature hikes are a paradise for birdwatchers, look out for Balearic shearwaters, cormorants and ospreys. The cliffs of Cabrera are home to wide range of species and the Balearic Islands are a migratory highway. On-board, our crew will give daily presentations about conservation and how we can help protect the local wildlife.
Where will I be living?
During this week the ship is your home away from home. You will eat and sleep on the Toftevaag. We have spacious and comfortable bunks inside, as well as the option to sleep on deck, under the stars.
How old do I have to be to join?
All ages are welcome on-board if they are physically fit and able to walk. Students younger than 15 years of age must be accompanied by an adult family member.
I'm a university student. Can I get credits?
Yes. Contact us to find out more about our student programme and discounts.
How can I join?
Check out our new Survey Dates to book your spot directly online and see how many places are left on each trip.
I've booked! Now what?
Welcome on-board! Download and read our Expedition Brochure and Field Guide. You also have to fill in our VOLUNTEER AGREEMENT FORM and send it to us before coming on-board.
Where does my money go towards?
Your contribution will cover your food and room on-board and a week of conservation activities. Below is a chart that breaks down how we use each share to cover the survey costs. All our surveys contribute to the conservation and protection of biodiversity in the Mediterranean.
What should I pack? 
Read all the information in our 2020 Expeditions Briefing.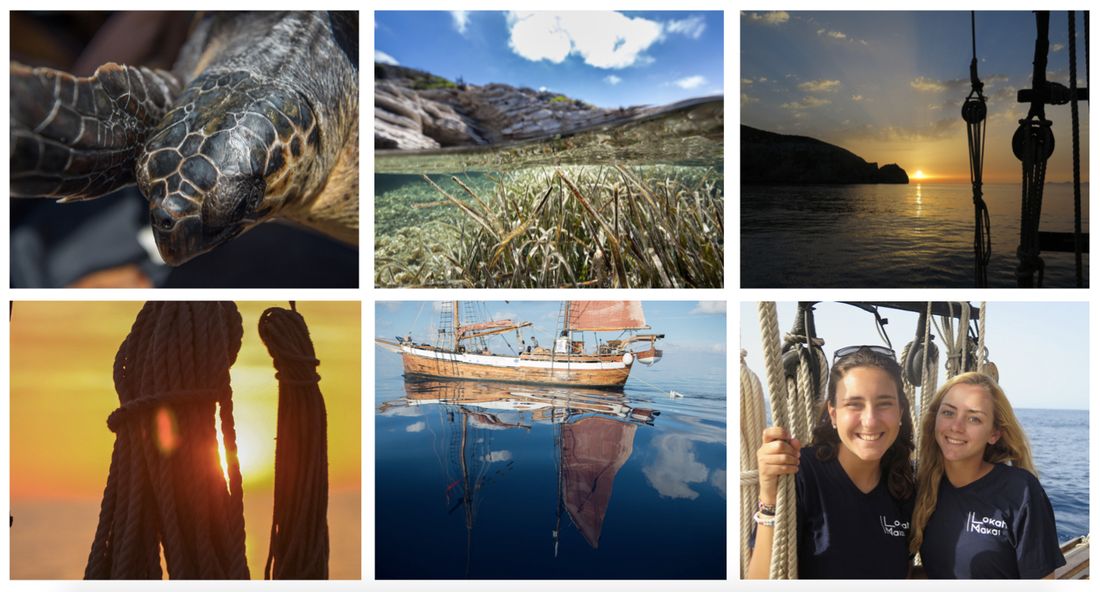 Maritime-Terrestrial National Park of the Cabrera Archipelago
The National Park of the Cabrera Archipelago is ten nautical miles south of Mallorca and was created in 1991. It is a true hidden gem of the Mediterranean Sea. After a long environmental campaign, it was recently expanded to a surface of 90,794 hectares. The park's flora and fauna has been given maximum legal protection – for the first time Spain is fully protecting deep waters and species like deep-sea corals, as well as areas home to sperm whales, dolphins and Bluefin tuna. The park's cliffs are part of a migratory highway and home to many species of birds, including the critically endangered Balearic Shearwater.
DOWNLOAD OUR SPECIES FIELD GUIDE BELOW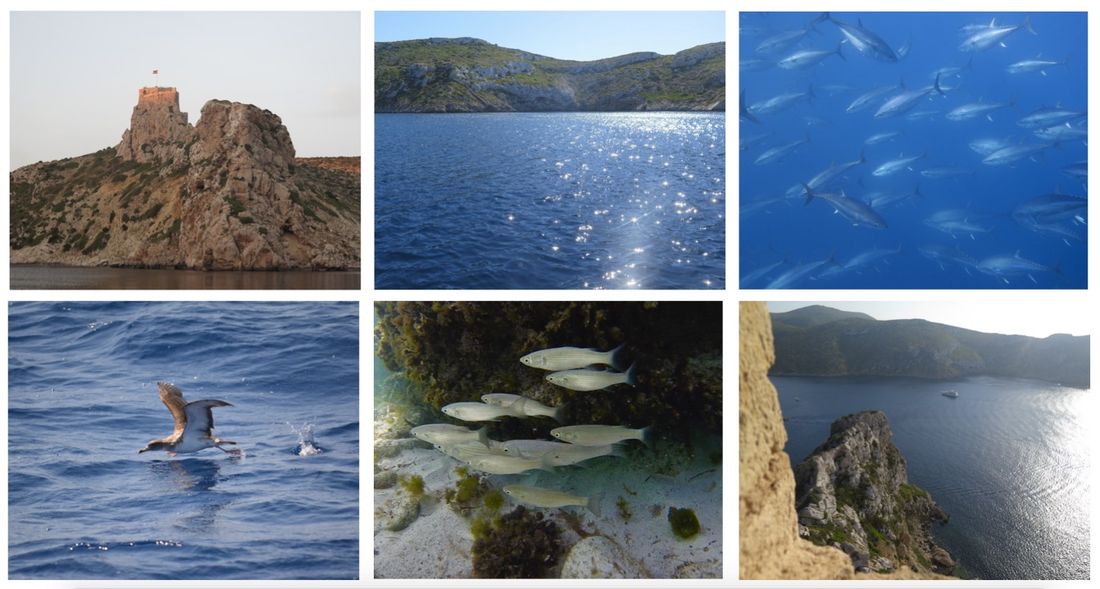 Food for thought
As a conservation organisation, we try and practice what we preach. Our crew cares wholeheartedly about the ocean environment and we try and live a clean, plastic-free lifestyle where possible. On-board, you won't find any plastic bottles, excess packaging or shopping bags. We use a high-quality water maker to make fresh, pure water when out at sea.
The Toftevaag is an inclusive ship. That's why we've carefully thought of a menu that satisfies all needs, including vegan, vegetarian, pescatarian, low-GI and gluten-free foods. And of course, also for omnivores. Our ingredients come from local markets and organic farmers, all without packaging. In this way, over the years, we have managed to reduce our plastic consumption by 90%!


Expedition Dates 2020
Follow the link below to see our expedition dates for 2020!
To get in touch with us, contact Jasmine at jasmine@savethemed.org